Colour me hip
Published Sunday, March 05, 2006 by Rosie Fantail |
E-mail this post

---
So I found this colouring-in picture over at the Bicyle Helmet Safety Institute. It's actually intended to teach pre-schoolers how rad helmets are, but it's also perfect to create ironic hipster art posters. Here's one I prepared earlier.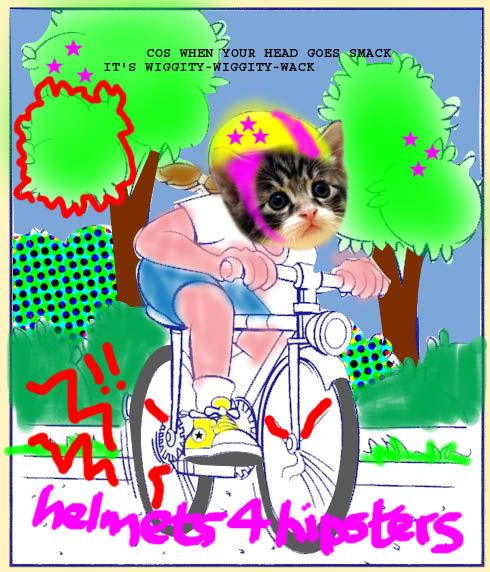 Please bear in mind that this took me all of half an hour. But before you say, "That's crap!", please note exhibits A and B:
I'm sure you could do better. Which is why I'm uploading the original colouring-in sheet as a template for you to have a go yourself.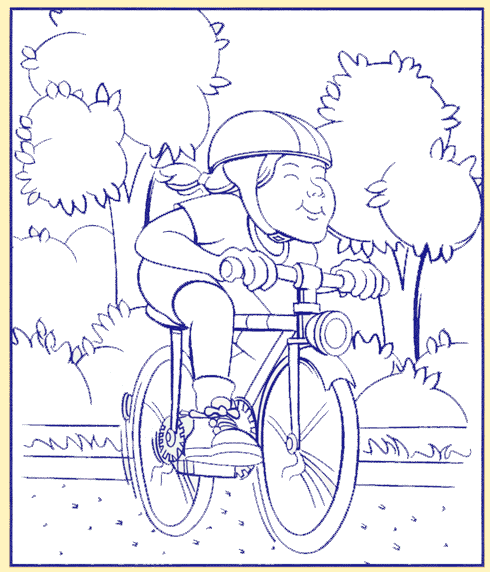 Right-click and save the image, pissfart about with it in Photoshop, Illustrator or MS Paint, and email it to your friends. Don't forget to
send us a copy
so we can start a gallery of shonky hipster art.
Actually, I'm really annoyed with myself that I didn't get some kind of wanton sex reference in my poster. Over to you, then.